Blog
Posted October 20, 2022 in Breast, Breast Augmentation | 3 minute read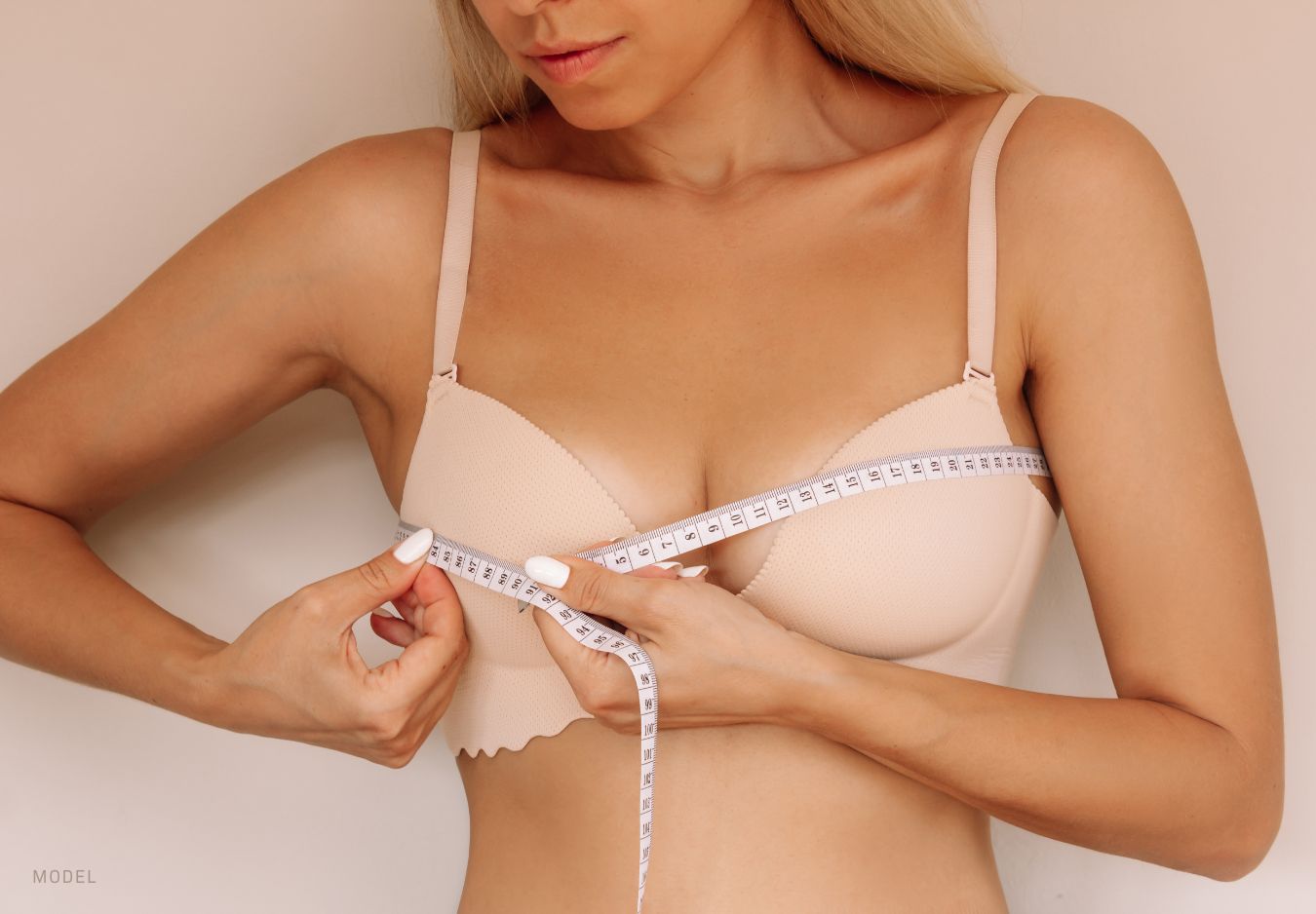 New Orleans and Metairie cosmetic surgeon, Dr. Khoobehi is a specialist in cosmetic breast surgery and offers breast augmentation for women who desire fuller, shapelier breasts. There are many options to consider when determining the type of breast implant to use, as well as the shape and look you want. During the consultation, our surgeon will gain an understanding of what your exact aesthetic goals are so that the right treatment plan can be created. Breast augmentation uses silicone or saline breast implants, most often placed underneath the pectoral muscle so that the contours, look and feel appear as natural as possible. Some patients may desire an autologous approach to breast enhancement. For these individuals, a fat transfer may be a suitable option. This entails taking fat from one area of the body and placing the fat within the breasts until the desired shape and size has been achieved. Breast augmentation is a popular surgery and creates stunning results that our patients love.
What is a Breast Augmentation?
Breast augmentation (augmentation mammoplasty) is surgery to increase breast size. There are two main types of breast augmentations: breast implants and fat transfer augmentations. Breast implants involve placing saline or silicone implants under the breast tissue, while fat transfer involves injecting fat cells from other areas of the body into the breasts. The prices for this procedure range from $6,000 to $12,000, depending on the doctor, location, and patient. The majority of women with breast implants experience no serious complications, and with new technology and strategies emerging, doctors claim that surgery has never been safer than it is now. FDA-approved breast implants undergo extensive testing to demonstrate reasonable assurance of safety and effectiveness.
What is the downtime for this procedure?
Various factors such as implant type and size, placement, and even the surgical skill of the doctor can affect the recovery time. Recovery time for this procedure takes about four to six weeks, varying from
person to person. During this time, it is very important to refrain from lifting heavy objects, physical activity, and overworking your healing body.
Everything begins with a consultation.
If you think you may be a good candidate for a breast augmentation, the first step of the process is scheduling a consultation with a board-certified plastic surgeon. By scheduling a consultation with your doctor, they can help decide which route is best for you. Picking the right doctor is the most important step in this journey. Here at Dr. Khoobehi's office, we are very proud of Dr. Khoobehi's work and would recommend him to anyone searching for a new doctor. His consistent and superb outcomes are a result of his extensive training, ongoing research, and distinct skill. He performs a large number of secondary breast surgeries for women who have had suboptimal outcomes from breast augmentation performed elsewhere. Kamran Khoobehi, M.D. is on staff at Louisiana State University, serving as both a clinical professor and as a plastic and reconstructive surgeon at the LSU Health Sciences Center in New Orleans. He also serves as the Director of Training for aesthetic students at LSU. Dr. Khoobehi was recently ranked top 25 breast augmentation surgeon of Louisiana by Newsweek.